Lamia Apartments Marrickville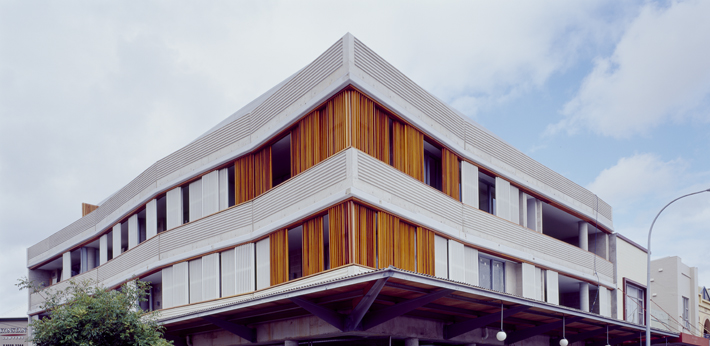 Lamia is located at 276 Marrickville Road, Marrickville (on the corner of Silver Street) and fronting Trevallion Plaza also known as the 'Greek Parliament'. Lamia occupies a prominent corner and public place within Marrickville and embraces this corner with lyrical white concrete forms and layered timber screens.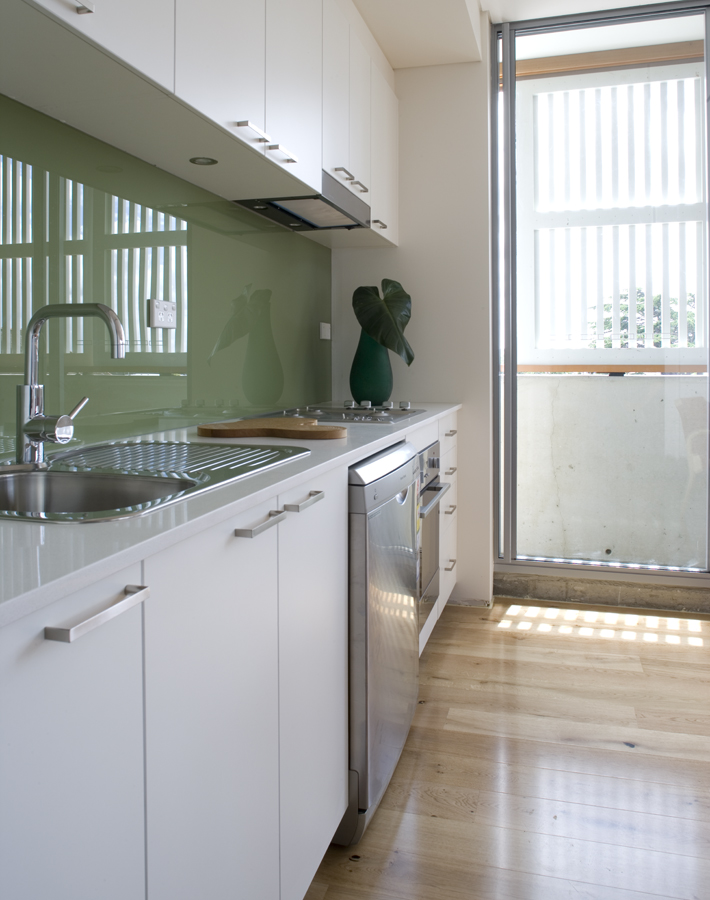 Lamia received the 2008 Australian Institute of Architects (NSW Chapter) Jury Commendation for Multiple Housing.
All apartments have both a street frontage and access to the breezeway creating a real sense of the outside, which is rare in apartments. Balconies are layered with movable timber screens allowing the occupants to control and modulate their environment of bustling shops and the piazza below.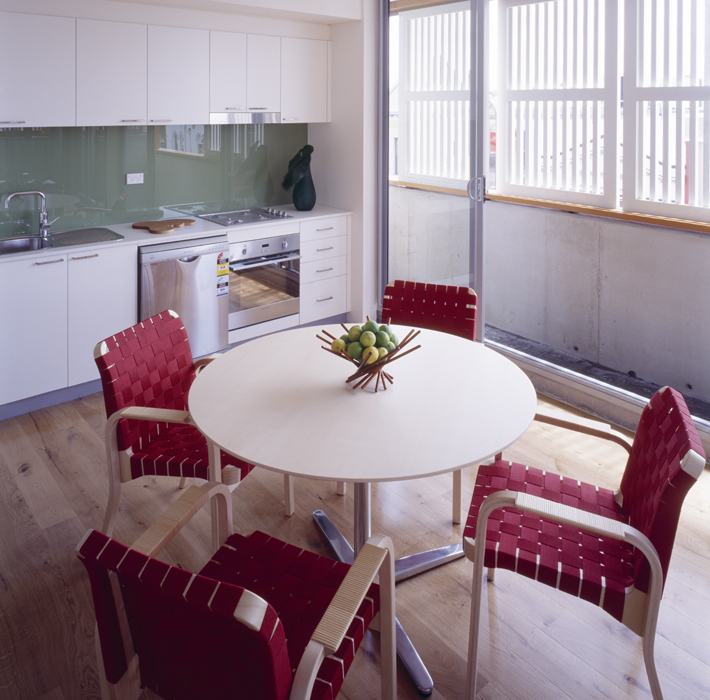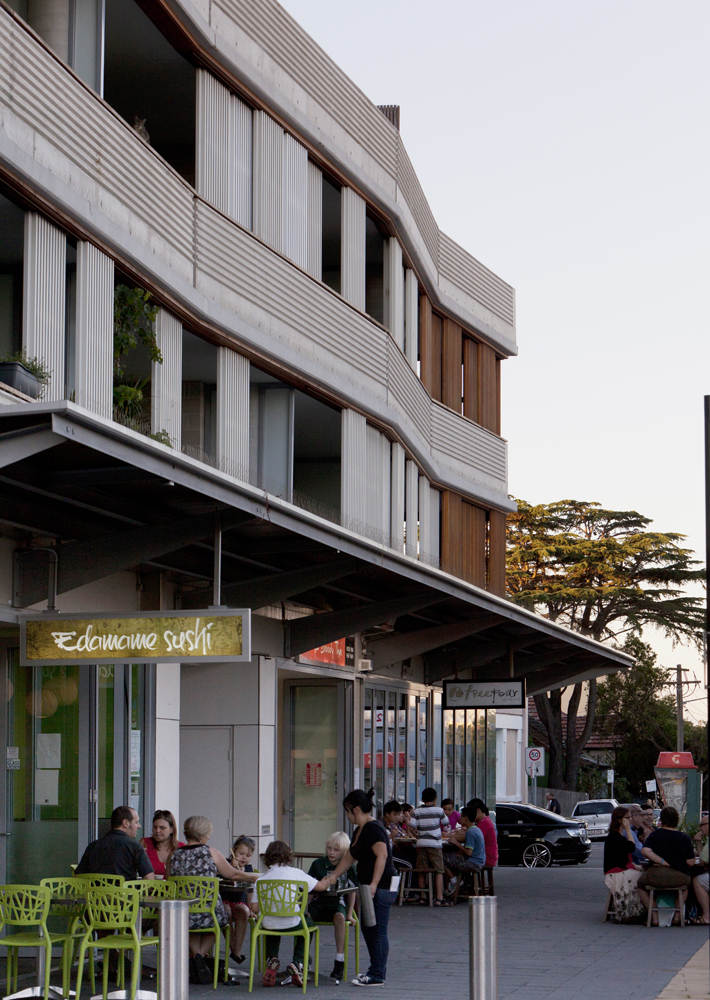 Enquire about a Haralambis Group property today
Would you like to find out more about our new residential properties in development?
Enquire today - Click here
Photography by Brett Boardman
"All apartments in the small complex have 1 bedroom, but the jury was impressed by the generosity demonstrated in layout, detailing, scale and finishes. Broad, louvered balconies face onto the street and piazza, providing a usable barrier between indoors and the busy urban scene."
Jury Citation, Australian Institute of Architects (NSW Chapter)
– 2008 Award – Commendation – Residential Architecture
Our Projects